About Me
As a cancer survivor I know how it feels to deal with hair loss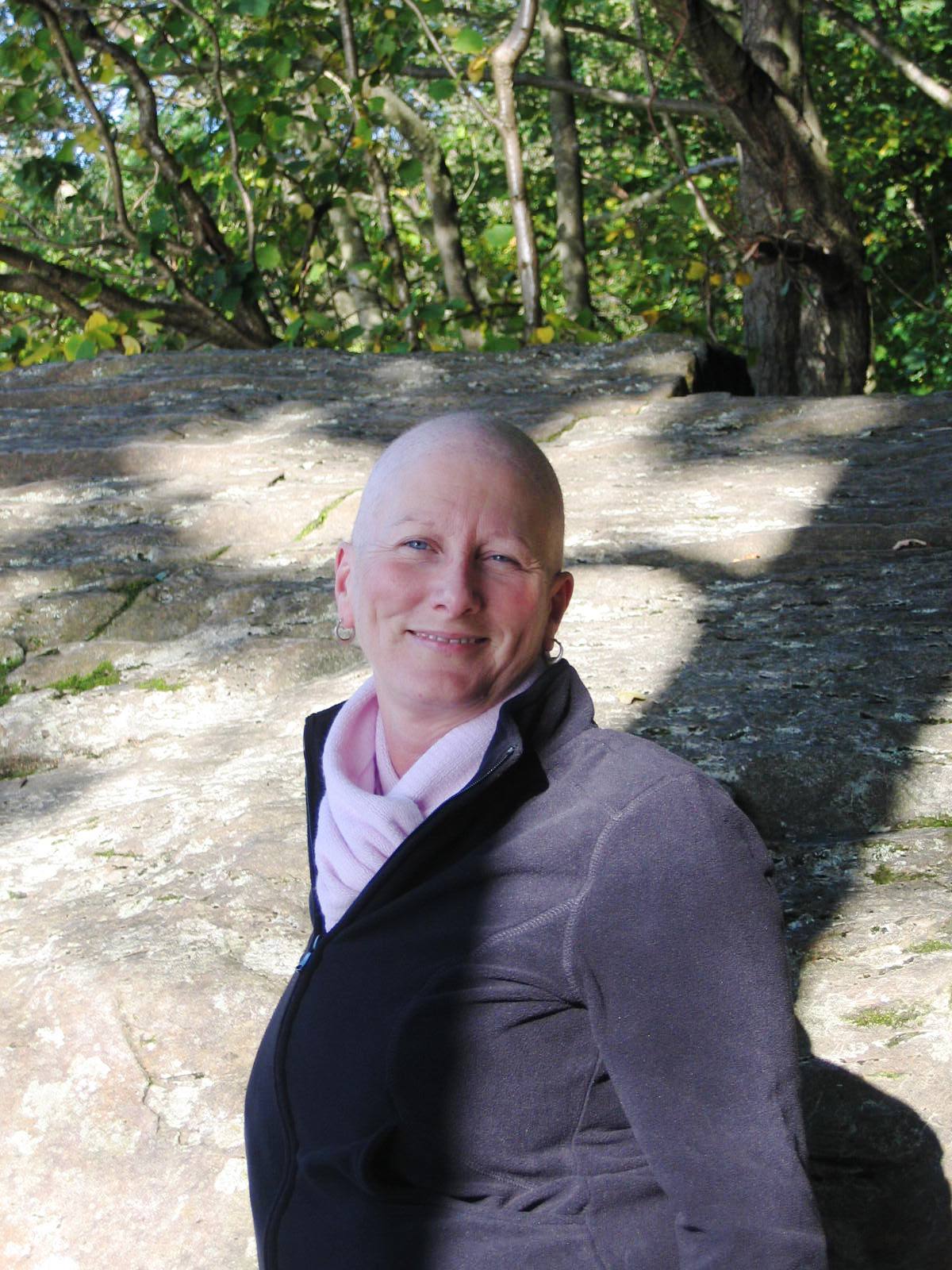 Hello! I'm Debbie
Cancer survivor and founder of Hats for Hairloss
In 2010 I was diagnosed with breast cancer. Through my chemotherapy treatment I suffered hair loss,  which I found devastating. So yeah, I know how you feel, and I know how depressing it can be.
I looked into wearing a wig, and at first I was quite excited about the choices available and the ability to change my look. The reality was very different, I found it physically and psychologically uncomfortable. I felt I was pretending to have hair when in fact I did not. As a result, whenever I went out in public with my wig on, I was self-conscious, always looking for my reflection to assure me that I looked OK with this strange thing on my head. The wig made me hot and irritable … so I needed a new solution.
My Search for a hat …
I have always loved wearing hats and have never found them uncomfortable to but the hats I had were not suitable as they did not cover all of my bald head.
Therefore as I could not find anything suitable to wear I looked into creating my own hats & wraps. I made hats to colour co-ordinate with what I was wearing. I loved the fact I could create styles that were fashionable and made to enhance my clothing.
Suddenly my confidence soared and I relished the opportunity to go out and about. 
As a fortunate survivor of cancer, I wanted to pass on that feeling of confidence to more cancer patients. So, once my treatment was done I decided to help others and so began Hats for Hairloss.
Hats for Hairloss
Set up in
Supplied …. hats 
Leading handmade headware for hair loss. 
Charity Work
We work with Headwrappers – a charity giving free support, advice and gorgeous headscarves to anyone experiencing hair loss as part of cancer treatment. Offering individual and group sessions in three centres in London – Maggie's Cancer Support Centre in Charing Cross Hospital; BMI Bishops Wood Hospital, Northwood;  and the MacMillan Cancer Support Centre at the East Surrey Hospital, Redhill.
" Debbie offers a great service and they arrived promptly. Very comfortable to wear and pretty. I discovered this site last time I went through chemo and went straight back this time without even looking for other sites."
"Since losing my hair to chemo in July I've often found it a challenge to find headwear that is stylish, really comfortable and affordable. With many expensive mistakes sitting in the cupboard I am so thrilled to find Debs and her wonderful range, someone who from experience understands what we are going through."
"Love my new hat! I have had so many compliments which has completely boosted my confidence. I am so grateful as Alopecia can rob you of your femininity and sense of style. But now I actually feel lucky to be able to wear such funky hats due to my hair loss. I will be ordering many more thank you so much."
debs@hatsforhairloss.co.uk